Get a Print Out
April-May 2015 Newsletter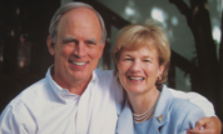 Apr-May 2015 activities: Earth Day, Shakespeare, Summer Projects & Holocaust Remembrance
2,500 pages of educational puzzles and content features remain free.
---
April and May SUBJECT & THEMED CONTENT
All vocabulary activities list CCSS.ELA-Literacy Alignment Strand Numbers by grades.
(1) EARTH DAY, April 22nd - 7 EARTH Day interactive puzzles and 4 more ECOLOGY subject features.

There are absolutely no fees for any content.
SEE 640 WORD LISTS HERE.
-----------------------
(2) SHAKESPEARE'S BIRTHDAY, April 26th & MYTHOLOGY VOCABULARY

(3) HOLOCAUST REMEMBRANCE - Holocaust Memorial Day-Yom HaShoah, April 15th
---
MAY 2015 themed features with Latin roots and vocabulary word lists:SUMMER PLANNING
-
SAT & ACT Test Prep word activities in 90 puzzles to improve vocabulary
---
TRIAL: Try the NEW, PREMIUM SUBSCRIPTION:
Customize your own words in our puzzle engines.
---
MyVocabulary.com includes
Common Core Standards Alignment Link on ALL puzzles
,
Link: www.myvocabulary.com/Images/CommonCoreMyvocabulary.pdf
MyVocabulary is a
Content Partner with Knovation's netTrekker.com & icurio.com,
Geniosity
- the new digital platform from
Nelson Education, Ltd.
and
EDUongo.com
.
Edmodo.com Apps Store
plus
Learning.com Marketplace
and
Promethean's ClassFlow
featured lessons offer access to MyVocabulary.com free interactive puzzles and activities.
Jan and Carey give permission to use, link to and make reference to MyVocabulary.com in newsletters, blogs or on Facebook and Twitter. Please honor trademarks and copyright.
NOTE:
www.MyVocabulary.com continues to be
FREE
without ads or registration.
---
Copyright 2015 by Vocabulary University ®. All rights reserved.
MyVocabulary.com aligns with educational standards and observes COPPA privacy policy.
Physical address: 3650 Mockingbird Drive, Vero Beach, FL 32963
Email comments or questions to:
email Jan Cook