Get a Print Out
October-November 2014 Newsletter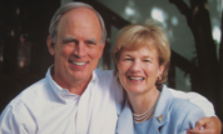 MyVocabulary.com - Oct 2014 Halloween, Election, Veterans' Day puzzles
-----
Thoughts on the UPDATED HOME PAGE LOOK?
:
Email Jan Cook here
.
PLEASE VOLUNTEER
to test our new Beta software to use YOUR words in our puzzle engines, coming in November.
Thank you for volunteering by
emailing Jan Cook here
.
---
(1) HALLOWEEN - 15 words with 7 puzzle activities and 321 vocabulary list



(2) Election 2014 Puzzles - 24 words in puzzles, 393 word list

(3) Veterans' Day, Nov 11th - 18 words in 4 activities and 312 word list
Character and Leadership: 338 Vocabulary Word List
Patriotism: List of 223 Words
Military and Veterans: List of 579 Words
War: List of 555 Words
Sympathy and Grief: List of 270 Words

---
October-November ACTIVITIES and WORD LISTS:
Fire Safety
- 20 words in 3 different puzzles and 569 word list
Math Study by Grade
- 36 words at 3 grade levels in 5 puzzles
Geography Month, November
- 26 words in 7 different puzzles and 317 word list
Thanksgiving
- 24 words in 6 activities and 256 word list
Election Crossword
- 40 words
World Series Baseball
- 15 words in 6 puzzles
Football Season-College & Pro
- 22 words in 6 puzzles
Expect a
MOBILE APP
from MyVocabulary.com in November!
---
---
MyVocabulary.com includes
Common Core Standards Alignment Link on ALL puzzles
,
or use link: www.myvocabulary.com/Images/CommonCoreMyvocabulary.pdf
We are a
Content Partner of EDUongo.com, Geniosity
- the new digital platform from
Nelson Education, Ltd.
and
Knovation's netTrekker.com & icurio.com.
Learning.com Marketplace
, plus
Edmodo.com Apps Store
, and
Promethean's ClassFlow
featured lessons, all offer access free to MyVocabulary.com interactive puzzles and activities.
Jan and Carey give permission to use, link to, and make reference to MyVocabulary.com in your newsletters, blogs or on Facebook and Twitter. Please honor trademarks and copyright.
NOTE:
www.MyVocabulary.com will continue to be
FREE
without ads or registration.
---
Copyright 2014 by Vocabulary University(R). All rights reserved.
MyVocabulary.com aligns with
Common Core Standards
& observes COPPA privacy policy.
Physical address: 3650 Mockingbird Drive, Vero Beach, FL 32963
Email comments or questions to:
email Jan Cook